Breezy Premium Folding Backrest Transit Wheelchair
BREEZY Premium EP Trânsito

Manual Wheelchair
In stock
Delivery within 8 working days
Breezy Premium Folding Backrest Transit Wheelchair
Manufactured by the Sunrise Medical ® brand, it is a good choice if you are looking for a folding and robust wheelchair, with a high quality, resistant steel frame . With a split backrest that folds in the middle for convenient storage and transport. It is a truly comfortable chair, offering a wide range of features to make your life easier and incorporates a series of details that make it unique and special. Designed with every detail to last over time, its resistance, robustness and ergonomics guarantee unparalleled functionality, making it the best ally for everyday use.
Standard features
▪ Foldable steel frame with split back for easier storage and transport.
▪ Standard footrests at 70º, detachable and swivel.
▪ Folding armrest, to be able to move them backwards and detachable.
▪ Nylon fabric.
▪ The backrest closing system is very robust and comfortable, with no gaps.
▪ Pneumatic and solid rear wheels.
▪ Adjustable seat-to-floor height.
▪ Full chair weight: 16.5 kg

(weight for standard chair, size 37).

▪ Maximum supported weight: up to 125kg.
Dimensions
▪ Maximum height: 94 cm.
▪ Total length: 95 cm.
▪ Total width: seat width + 16.5 cm.
▪ Minimum seat width: 37 cm.
▪ Seat depth: 42 cm.
▪ Rear wheels: 12"
Technical information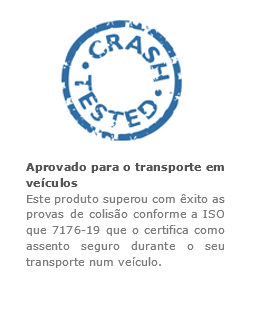 Our last Google reviews