Sunrise Medical Breezy Style Folding Backrest

Manual Wheelchair
Available for Order
Delivery within 1/2 Weeks
Sunrise Medical Breezy Style Folding Backrest 
Manufactured by the Sunrise Medical ® brand, this chair is ideal for easy storage and transport. It's the aluminum folding wheelchair you can trust. Its light weight makes it the ideal alternative for users and companions looking for a standard wheelchair as light as possible. And the Breezy Style is the lightest among the BREEZY manual wheelchairs. 
Standard Features
▪ Aluminum structure, with a split backrest that folds in the middle for convenient storage and transport.
▪ Standard footrests at 70º, detachable and swivel.
▪ Padded armrests, detachable and folding to the rear, adjustable in depth and height (using tools).
▪ Seat and back in nylon fabric.
▪ Side protector with padded interior.
▪ Pneumatic and solid rear wheels.
▪ Wheels with steel spokes and anodised aluminum rims.
▪ Product weight: from 13.5 kg
▪ Maximum supported weight: up to 125kg.
Dimensions
▪ Maximum height: 88 cm.
▪ Total length: 103 cm.
▪ Total width: seat width + 18 cm.
▪ Minimum seat width: 38 cm.
▪ Seat depth: 41.5 cm.
▪ Rear wheels: 24"
Technical information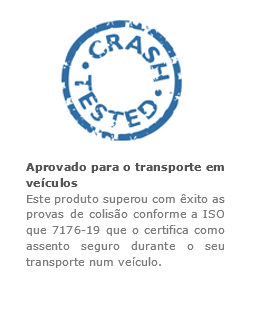 Our last Google reviews