Sunrise Medical Breezy Premium Transit Wheelchair

Manual Wheelchair
In stock
Delivery within 8 working days
Sunrise Medical Breezy Premium Transit Wheelchair
Manufactured by the Sunrise Medical ® brand, it is a good choice if what you are looking for is a folding and robust wheelchair, with a structure in resistant and high quality steel . Designed with every detail to last over time, its resistance, robustness and ergonomics guarantee unparalleled functionality, making it the best ally for everyday use.
Standard features
▪ Insertable steel frame.
▪ Standard footrests at 70º, detachable and swivel.
▪ Folding armrest, to be able to move them backwards and detachable.
▪ Nylon fabric.
▪ Distance between adjustable front and rear wheels.
▪ Adjustable seat-to-floor height.
▪ Full chair weight: 16.5 kg.
▪ Maximum supported weight: up to 125kg.
Dimensions
▪ Maximum height: 94 cm.
▪ Total length: 95 cm.
▪ Total width: seat width + 16.5 cm.
▪ Minimum seat width: 37 cm.
▪ Seat depth: 42 cm.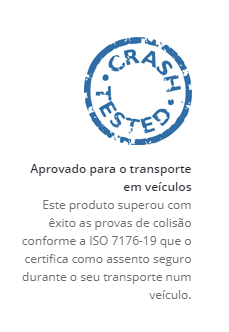 Technical information
Our last Google reviews