Gel Finger Separator with Ring and Bunion Protector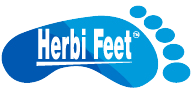 Finger Separator | Bunion Protector
In stock
Delivery within 24 working hours
Gel Finger Separator with Ring and Bunion Protector 
Manufactured by the brand Herbi Feet Ref 6005.9, in non-toxic, hypoallergenic and dermatologically tested viscoelastic polymer gel, thus preventing bacterial growth. It is washable, patented in design. It has a bunion ring to aid in correct alignment, preventing friction and relieving pressure on the big finger joint and painful bunions.
Characteristics
▪ Package with 1 unit.
▪ One size.
▪ Antibacterial.
▪ Anatomically shaped allowing a comfortable fit between the fingers.
▪ The flexible ring on the big finger and the second finger keeps the separator always in place.
Indications
▪ Contributes to the alignment of fingers that are out of place.
▪ Relieves pressure exerted on the metacarpophalangeal joint.
▪ Separates and protects fingers.
▪ Relieves Bunion pain.
▪ It can be used on both the left and right foot.
Instructions for Use and Hygiene
▪ Place the separator between the first and second finger and insert the finger into the ring.
▪ Recommended washing with water, neutral soap and sprinkling with talcum powder.