Gel Carriage Separator with 5th Toe Bunion Protector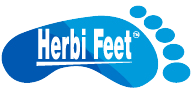 Separator with Bunion Protector
In stock
Delivery in 24 working hours
Gel Carriage Separator with 5th Toe Bunion Protector 
Separadot with bunion protector by the brand Herbi Feet Ref 6005.8, provides relief and comfort to people suffering from discomfort associated with bunions in the fifth toe. Designed to fit between the 4th and 5th toes, helping to maintain proper distance and prevent friction and pressure that can worsen the condition of the bunion.
Characteristics
▪ Package with 1 unit.

▪ One size.

▪ In polymer gel.

▪ With hypoallergenic medicinal mineral oil.

▪ Antibacterial.
Indications
▪ Offers protection on calluses and interdigital friction, helping toe separation and reducing friction, while reducing pain on the bony bulge, decreasing pressure on Sastre's bunion.

▪ The built-in ring prevents the separator from slipping, it also protects anchor fingers from rubbing. Anatomical design. Its thin thickness prevents product rejection.
Instructions for Use and Hygiene
▪ Place the separator between the 4th and 5th finger.

▪ Recommended to wash with water, neutral soap and then use talcum powder.