Gel Reel Separator with Bunion Protector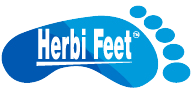 Gel Separator | Bunion Protector
In stock
Delivered within 24 working hours
Gel Reel Separator with Bunion Protector 
Gel separator from the brand Herbi Feet Ref 6005.7, produced in non-toxic, hypoallergenic and dermatologically tested viscoelastic polymer gel, thus preventing bacterial growth. It is used to protect the fingers in case of calluses and interdigital friction, reducing friction and pain. It also helps in finger alignment for metatarsal - phalangeal joint problems caused by Hallux Valgus.
Characteristics
▪ Package with 1 unit.
▪ One size.
▪ Antibacterial.
▪ It is washable, patented in design.
▪ It has a bunion ring to aid in correct alignment, preventing friction and relieving pressure on the joint.
▪ Anatomically shaped, allowing it to slide easily over your finger.
Indications
▪ Reduces friction and pressure.
▪ Relieves Bunion pain.
▪ Contributes to Bunion alignment.
▪ It can be used on both the left and right foot.
Instructions for Use and Hygiene
▪ Place the protector in the prominent area of the bunion and insert the protector ring on the 1st finger as a fixation.
▪ Wash with neutral soap and water.