Metatarsal Gel Pad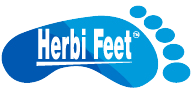 Metatarsal Pad
Entrega até 3 dias úteis
Delivery within 24 working hours
Metatarsal Gel Pad 
Manufactured by the brand Herbi Feet Ref 6008.18, it provides pain relief in the metatarsal and forefoot region, preventing the formation of calluses. Its special design with reliefs cushions impacts and avoids overpressure in the metatarsal region.
Characteristics
▪ Package with 2 units.
▪ One size.
▪ Skin and cutaneous tissue protection.
▪ Invisble.
▪ Self-adhesive.
Indications
▪ Metatarsalgias.
▪ Comfort for high heels.
Instructions for use
▪ Carefully place on the front of the shoe.
▪ It is important to locate the cushion at the correct height of the shoe, with the widest part in contact with the metatarsal.
▪ It is necessary to place the cushion in the appropriate shoe (left or right).
▪ Always use pads on both feet.
▪ Recommended to wash with water and neutral soap.