Gel Finger Separator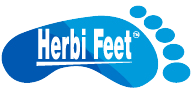 Gel Separator
Available for Order
Delivery within 3 business days
Gel Finger Separator 
Made by the brand Herbi Feet Ref 6002.5, this separator protects fingers against calluses and interdigital friction, reducing friction and pain. It also helps in finger alignment for ingrown nail problems or post-operatively. 
Characteristics
▪ Package with 2 units. 
▪ Non-toxic viscoelastic polymer gel.
▪ Hypoallergenic, antibacterial and dermatologically tested.

▪ Skin and cutaneous tissue protection.
Indications
▪ It helps to protect against friction and irritation between fingers caused by painful formations such as heat, warts, nail problems.
▪ It always maintains the same alignment during post-surgery healing.
▪ It can be used on both the left and right foot.
How to Use
▪ Place the separator between the fingers to protect or align.

▪ The most protruding part of the separator should face up.

▪ It is advisable to wash with water and neutral soap and sprinkle with talc.
Sizes: Corresponds to the size of the foot
▪ Size S: 35 - 38.
▪ Size M: 39 - 42.
▪ Size L: 43 - 46.