Ice Bag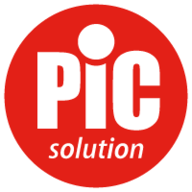 Ice Cube Bag
In stock
Delivery in 24 working hours
Ice Bag 
Ice cube bag from the brand PIC®, made from special fabric with a double layer to guarantee long-lasting ice storage. Extremely practical and functional, suitable for relieving muscle pain, cramps and migraines, for example.
Features
▪ Waterproof cover with safety sheath.
▪ Adapts to the contours of the body.
▪ It is ideal for the application of ice as a treatment of muscle injuries and pains in general.
Dimensions
Our last Google reviews