Massage Table Height 75 cm JMS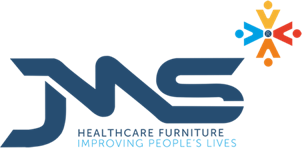 Massage Table of Observation
Massage Table for Observation JMS Ref. 1635/6
Manufactured by the national brand JMS ®, it is indicated for professionals in the field of aesthetics and physiotherapy, or for diagnosis, prevention, control, treatment or mitigation of a disease, injury or disability. It has a steel structure with epoxy finish, a resin that protects and reinforces the structure. It is upholstered in high quality foam and finished in synthetic leather.
Characteristics
▪ Structure in steel tube with epoxy paint.
▪ With bed in MDF and foam covered in nappa.
▪ Adjustable headboard.
▪ Removable feet with cleats.
▪ Paper roll holder included.
▪ Approved for users up to 130 kg.
▪ Weight: 29.6 kg.
measure
▪ 1850 x 600 x 750 mm (length x width x height)
Documents
Note: We do not have an assembly service.