Elastic Compression Arm Sleeve with Juzo Glove

Compression Sleeve
Available for Order
Delivery up to 5 working days
Elastic Compression Arm Sleeve with Juzo Glove
Manufactured by the German brand Juzo® Ref AGA 2301/2302, it offers high quality, special compression articles for arms, hands and fingers for lymphology and scar therapy . These products convince with their extremely fine and soft flat weave, as well as their wearing comfort. It is highly recommended to use the Juzo elastic sleeve shoehorn and gloves to put on elastic stockings , in order to wear the sleeve as correctly as possible, so that the effectiveness and the effect are maximum. Available in skin color.
Stay mobile
After breast surgery, lymphatic swellings often form in the arms due to destroyed lymph vessels and the disappearance of lymph nodes. Compression is, after lymphatic drainage, the most important treatment of any therapy. Due to compression and the high massage effect - especially the flat mesh - the volume of the arm remains reduced after manual lymphatic drainage.
The scars heal
In scar therapy , proper compression treatment significantly decreases unbearable itching. Constant pressure on the surface helps to heal the scar area and reduce scar thickness. Even old scars can improve with further compression therapy.
Measurement table in cm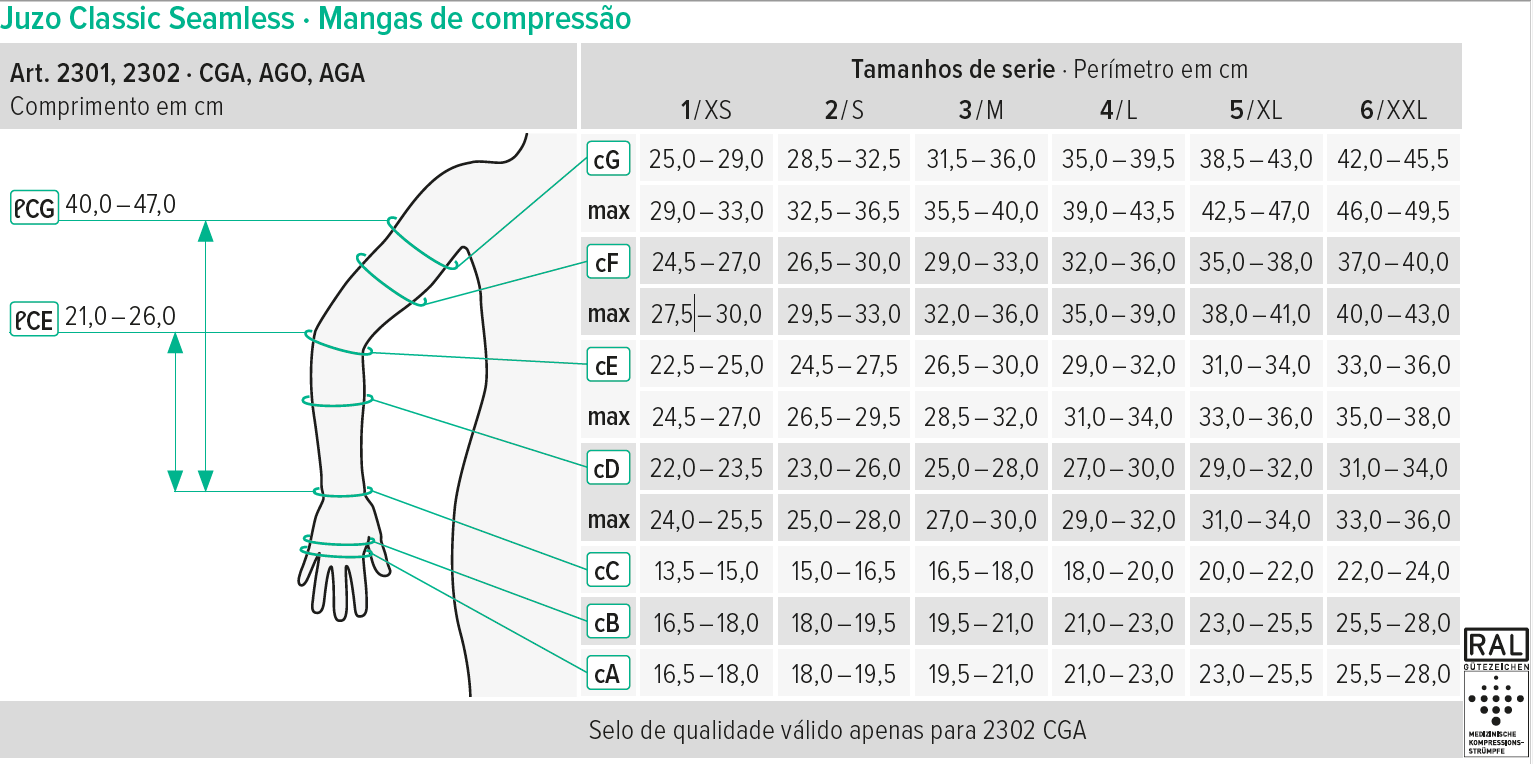 Note: If you are on a mobile device (mobile/tablet) set the screen orientation to landscape to see the entire table.
See how to put on the sock with the shoehorn and gloves