5 Gel Toe Separator with Cushion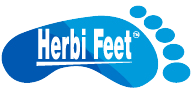 5 Finger Separator - Comfort
In stock
Delivery in 24 working hours
Gel Toe Separator with Cushion
Toe separator from the brand Herbi Feet Ref 6006.13 comfort, designed to relieve, avoid friction and overlap, simultaneously separating the five fingers and helping to align them. At the same time, its cushion protects the head of the metatarsals, helping them to rest and preventing the formation of calluses.
Features
▪ Package with 2 units.

▪ In polymer gel and medicinal mineral oil.

▪ One size fits all.

▪ Relieves, reduces friction and decreases presure.
Indications
▪ Indicated for claw or hammer toes, hallux valgus and overlapping toes.
Instructions for Use
▪ Place your toes between the separators, trying not to stretch too much so as not to damage the product.