Pelvic Immobilizer Vest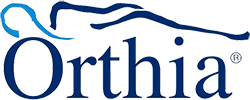 Pelvic Vest | Immobilization Vest
Delivery Up To 3 Business Days
Delivery in 24 working hours
Pelvic Immobiliser Vest
Manufactured by the brand Orthia® Ref , has 5 points of fixation and adjust, allowing for comfortable fixation of the patient to the chair through the parts dorsal and pelvic, allowing also the adoption of a correct posture and the maintenance of the pelvis next to the backrest, thereby preventing any type of movement and landslides.
Features
▪ Composition: 100% Polyester.
Indications
▪ Situations of post alectuamento/immobility prolonged;
▪ Pathology in the neurological/neuromuscular with the commitment of the balance of the trunk;
▪ STROKE;
▪ Trauma to the skull and brain;
▪ Spinal cord injury;
▪ Cerebral palsy;
▪ Muscular dystrophies;
▪ Amyotrophic lateral sclerosis;
▪ Rheumatic diseases that require the use and wheelchair in environments internal and external.
Measures
▪ Size M. max. 160cm.
▪ Size L: 220cm, suitable for bariatric users.