Belt Immobiliser Pelvic Chair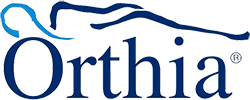 Pelvic Belt | immobilization Belt
Delivery Up To 3 Business Days
Delivery in 24 working hours
Belt Immobiliser Pelvic Chair
Manufactured by the brand Orthia® Ref 2404007 , has 3 points of fixing and adjustment,thereby avoiding trips and slips, the immobilizer provides comfort to the patient and allows you to keep the pelvis together at the back of the chair.
Features
▪ Composition: 100% Polyester.
Indications
▪ Immobility prolonged.
▪ Pathology in the neurological/neuromuscular with the commitment of the balance of the trunk.
▪ STROKE.
▪ Trauma to the skull and the brain.
▪ Spinal cord injury.
▪ Cerebral palsy.
▪ Muscular dystrophies
▪ Amyotrophic lateral sclerosis.
▪ Rheumatic diseases that require the use and wheelchair in environments internal and external.
Measures
▪ Size M: máx. 160cm.
▪ Size L: máx. 220 cm, suitable for bariatric users.