Comfy Aruba Black Shoe
Size:

 

Choose your usual number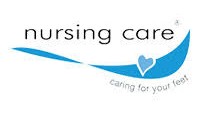 In stock
Delivery within 3 Working Days
Comfy Aruba Black Shoe
Nationally manufactured by the Nursing Care brand Ref C711, it stands out for its quality and construction system that guarantees flexibility from day one. Its shape perfectly suits the feet and contains a base that allows them to maintain an anatomically correct position, providing enough space for the toes. It also has a soft, detachable anatomical insole that allows it to absorb the impacts of walking and provide the proper support for your feet, adding the comfort and practicality you need in your daily life.
Features
▪ Comfy shoes are made of very soft leather, with vegetable-tanned sheepskin lining (without the use of harmful chemicals or paints), prevents problems linked to chromium 6 mutation.
▪ Does not cause allergies, absorbs perspiration, is the most suitable product to be in contact with human skin
▪ Prevents annoying shocks caused by the discharge of accumulated static electricity
▪ Regulates the temperature of the feet
▪ Produces an increase in strength and endurance
▪ It has an anti-stress effect that increases our body's well-being
 Composition
▪ Front and top - Skin.
▪ Lining - Vegetal Skin (tanned without using harmful chemicals or paints).
▪ Insole - Vegetable Skin + PU (Polyurethane)
▪ Sole - PU (Polyurethane).