Pajamas for the Bedridden
Unisex Summer Geriatric Pajamas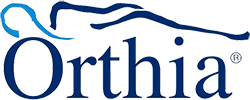 Delivery up to 3 business days
The pajamas for bed-ridden of national manufacturing brand Orthos XXI ®,has been designed for users bedridden in order to provide them the maximum comfort possible, with the aim of facilitating the handling at the time of dressing and undressing for the part of health professionals or family members.The pajama is made up by four parts and these can be used individually with a full opening, to release areas of the body that may not be subject to seams or creases.
Features:
Opening in the middle, either at the front or in the back of the tunic.
The locking is accomplished by velcros round, so it does not hurt and does not stay in contact with the wearer.
The pants open on the hook, to facilitate the use of the diapers and the case for users to be algaliados.
There are only seams on the shoulders, on the sleeves and on the inner face of the legs.
Size single
Material:
More Information:
Delivery up to 3 business days unless rupture of stock.