JMS Electric Gynecological Table
Gynecological Marquesa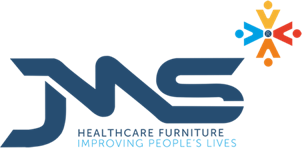 Electric Gynecological Table
Manufactured by the national brand JMS ®, it has a modern and sophisticated design, made with high quality materials and consists of a steel tube structure and epoxy paint. Divided into 3 sections, the articulation of the headboard by a gas spring and the legs by a rack.
⭐ Features
Includes stainless steel waste tray, with thigh holder and height-adjustable armrest, with roller holder.
Height adjustable through an electric motor, with foot control.
Foam bed lined with nappa (choose color).
Measures
1850 x 600 x 540 to 850 mm (length x width x height).
More information
Delivery within 10 working days, unless stocks are out of stock.
Delivery time for nappa in other colors: 2-3 weeks.
Our last Google reviews