Ligastrap Thuasne Ligament Knee Bracket
Available for Order
Delivery within 3 business days
Ligament Knee Pad with Functional Tape Systems Ligastrap by the Thuasne ® brand, with reinforcement of the lateral and crossed ligaments by means of a double system of controlled tension elastic tapes. Additional lateral reinforcement through double soft rods. Tapes attached to the knee brace for easy placement. Adjustable self-fixing anti-rope straps.
Indications
torn ligaments
Functional treatments of benign sprains.
Restart of activities and sport after sprain.
Chronic hyperlaxation.
Measurements: Perimeter of the center of the kneecap
Size I: 32 - 34 cm.
Size II: 35 - 37 cm.
Size III: 38 - 41 cm.
Size IV: 42 - 45 cm.
Size V: 46 - 49 cm.
Size VI: 50 - 53 cm.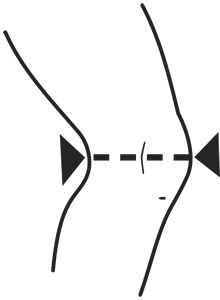 Our last Google reviews