Hallux Valgus Nocturnal Corrector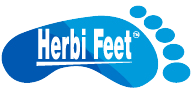 Nocturnal Bunion Corrector
Available for Order
Delivery within 3 working hours
Hallux Valgus Nocturnal Corrector 
Manufactured by the brand Herbi Feet Ref 12.750.11, for the correction of Hallux Valgus (bunion) during rest hours. Its special design makes it more anatomical and effective thanks to its internal metal splint, which corrects the position of the first finger.
Characteristics
▪ Package with 1 unit.
▪ One size.
▪ In neoprene and velcro.
Indications
▪ Postural correction of Hallux Valgus.

▪ Post-surgery.

▪ Places the first finger.

▪ Ideal to help relieve pain and burning caused by bumps, pressure and friction on bunions.
Instructions for Use and Hygiene
▪ Place the splint on the foot, inserting the first finger in the space created for the toes and adjusting the velcro so that it adapts to its natural shape and does not hurt.

▪ Hand wash wih lukewarm water.

▪ Dry at room temperature, without exposing it to any direct heat source.

▪ Do not iron or twist the band.