5 Finger Gel Separator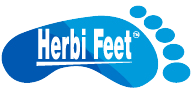 5 Finger Separator - Comfort
In stock
Delivery in 24 working hours
5 Finger Gel Separator
Toe separator from the brand Herbi Feet Ref 6006.12 comfort, designed to alleviate, prevent friction and overlapping, simultaneously separating the five fingers, helping with their alignment. Toe spacers adopt separation design effectively, to increase comfort, relieve and relax the discomfort generated by overlapping toes, blisters, calluses and claw or hammer toes.
Features
▪ Package with 1 unit.

▪ One size.
▪ In polymer gel and medicinal mineral oil.
Indications
▪ Recommended for claw or hammer fingers, overlapping toes, calluses and interdigital friction.
Instructions for Use
▪ Place your toes between the separators, trying not to stretch too much to avoid damaging the product.