Sports Mastectomy Bra Anita Air Control 5744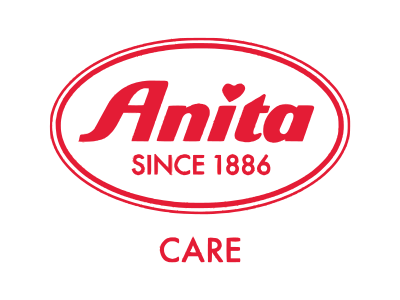 Bra for Breast Implants | Sports Bra
Available for Order
Delivery up to 5 working days
Sports Mastectomy Bra Anita Air Control 5744
Anita is a German brand that strives for the quality of its products and the rigor of its details. This bra with bilateral pouches has special breathable fabric, designed for sports. The pockets are made of a soft and elastic material in order to perfectly accommodate the prosthesis(s). In addition to being functional, this bra is also very elegant and well finished. Your exercises will be done naturally and safely.
Features
▪ Bilateral pouches in a soft and elastic material
▪ Pockets are contrasting in rosé and extend to the back zip
▪ With special DeltaPad ® triangular cups that are opaque and air permeable
▪ Two-layer cups with foam insert and ultra-lightweight mesh
▪ Flat and comfortable elastics
▪ Comfortable, ergonomically shaped handles
▪ Functional back with air-permeable mesh
Composition
▪ 64% Polyamide
▪ 18% Polyester
▪ 20% Elastane

Cup:

▪ 55% Polyurethane
▪ 45% Polyester
Care and Hygiene
Gentle wash at 30°C
Do not dry clean
Do not use substances to bleach fabrics
Do not iron
Sizes
Read carefully to choose the most appropriate size for your situation, so that there are no constraints on your order.
If this is your first purchase, remember the size of the bra you were wearing. If you have a mastectomy on one of your breasts, the size of that bra will help you to determine what size and cup of bra you will use in this new phase.
For example, if I wore a 36B bra, it will be the same now.
Note that the brand Anita uses the chest measurement, in centimeters, to measure sizes. To make it easier, the Orthopedic Shop uses the common size system. Even so, if you prefer to be guided by the sizes of the brand, we leave below the table of equivalence.