Clavicle Immobilizer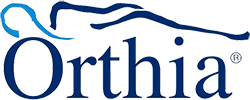 In stock
Delivery within 24 working hours
Clavicle Immobilizer from Orthia ® brand, consisting of a small dorsal pad, where the two straps cross, which contain two pads for axillary protection. It has two buckles for the passage of the strap and fastening is done using velcro fixed to the strap itself.
Composition
The pillows are made of polyurethane foam and covered with velvety fabric: 85% cotton + 15% polyester.
The strap is 100% natural cotton.
Indications
Dislocations and fractures of the clavicle.
Measurements: Perimeter in cm of the chest
Size S: < 85 cm.
Size M: 85 - 105 cm.
Size L: >105 cm.